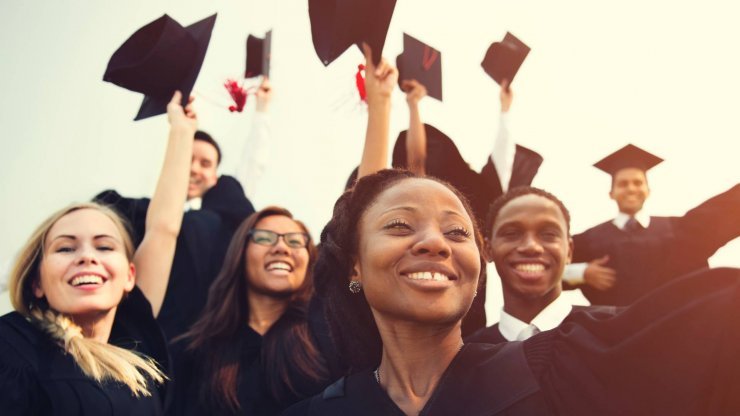 Hiring graduates from South Africa's ranked universities can be a strategic decision for companies looking to tap into a pool of talented and diverse individuals. South African universities have emerged as global players in higher education, offering a diverse pool of talented graduates ready to contribute to the workforce.
Times Higher Education (THE) has published its global university ranking by subject, showing which South African universities are top when looking at crucial subjects like computer science, engineering and physical sciences. These results indicated that twelve South African universities were ranked across all eleven subject categories, out of these twelve, four local universities ranked within the top one hundred globally.
The world university rankings explained
The methodology behind the THE rankings is based on how each institution scores in five categories, covering the core missions of world-class universities. The five categories are:
Teaching (the learning environment)
Research environment (volume, income and reputation)
Research quality (citation impact, research strength, research excellence and research influence)
International outlook (staff, students and research); and Industry (income and patents)
Industry (income and patents)
It is an excellent achievement for our universities to be globally ranked.  However these rankings should not overshadow an employer's preference when hiring graduates. There is more below the surface of these university rankings. 
Look deeper than the university rankings alone
In the pursuit of top-tier talent, employers may be tempted to restrict their hiring options to one or two well-known and globally ranked universities. However, this approach risks overlooking exceptional candidates from other institutions where a faculty is ranked highly, or an exceptional student can be found. In a country like South Africa, many students may not have the financial means to attend a top-ranked university, but in themselves might be exceptional people with skills like learning agility, resilience, strong work ethic and ambition.
Two factors that contribute to international university rankings, which do not impact the quality of the graduates, are:
Resources and Funding: THE rankings significantly emphasise research output and citations. Universities with large research budgets excel in these areas.
Internationalisation: THE rankings consider international outlook, including the proportion of international students and faculty. Many South African universities do not have a large international student body, which can positively contribute to their scores. 
To truly tap into the full spectrum of South Africa's academic talent, employers should avoid limiting their options based on university prestige alone.
By casting a wider net with the help of graduate recruitment specialists, employers can discover graduates with diverse backgrounds, perspectives, and skills that may align perfectly with the organisation's needs and are more cost-effective to employ
Read this article for tips on how to attract top graduates.
How to forego the University bias when hiring graduates
Do your research and understand each university's strengths
Each institution has its unique strengths and specialities, and by broadening the search, employers may discover individuals with diverse perspectives, skills, and experiences that can enrich their teams. This knowledge allows employers to align their recruitment strategies with the specific needs of their organisations.
It may surprise you that some universities outperform other universities when it comes to certain subjects. This is why it is so important to do your research when looking for a graduate from a specialised field. View the subjects ranked South African universities here.
Employers should recognise the potential of diversifying their talent pool by considering candidates from various excellent, internationally recognised South African universities. 
Get cost-effective hands-on skills with skills-based training 
While academic qualifications provide a foundation when hiring graduates, employers increasingly recognise the importance of practical skills in today's dynamic job market. Skills-based training is valuable if you want to employ cost-effective hands-on skills.
Skills-based training not only equips graduates with the technical knowledge required to do work but also develops soft skills in graduates like communication, teamwork, and problem-solving. Businesses that actively participate in their employees' skill development contribute to the success of their companies and the growth of the economy as a whole.
Work with the graduate hiring experts
You might not have the time to find the diamond graduates from the many seeking jobs. That's why we exist - to take away the effort in locating and thoroughly checking the graduates from across South Africa.
At RecruitAGraduate, we screen exceptional candidates from a variety of excellent universities. We are experts in graduate recruitment and assess graduate skills to ensure they are matched with the right employer in the right organisation. If you would like advice on the strengths and values different universities offer, you are welcome to contact us for more information or advice or visit our website to load a job.