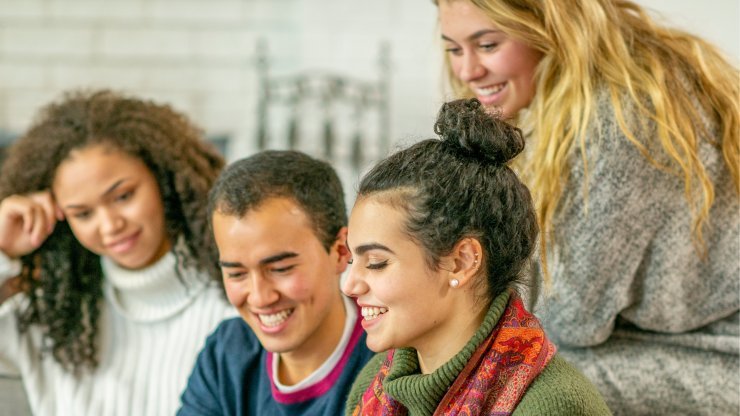 Your earning potential in marketing is relatively limitless. Marketing itself is quite a broad term and pursuing a career in marketing offers quite a few possibilities. Your marketing salary would depend on your specific area of specialisation. Choosing a career in marketing possibly offers more workplace flexibility than most as remote or hybrid working is quite common in this field. We've conducted some research on your behalf and below we'll unpack what salary you could potentially earn with a career in marketing.
The wide net of marketing
As a marketer, you can carve a niche career for yourself depending on your interests, location and drive. The same goes for your earning potential. In addition, to your marketing qualifications, you can complete additional short courses to further enhance your skills.
Marketing Manager
According to Payscale "An entry-level Marketing Manager with less than 1-year experience can expect to earn an average total compensation (includes tips, bonus, and overtime pay) of R200,098 based on 28 salaries. An early career Marketing Manager with 1-4 years of experience earns an average total compensation of R241,604 based on 389 salaries. A mid-career Marketing Manager with 5-9 years of experience earns an average total compensation of R397,629 based on 425 salaries. An experienced Marketing Manager with 10-19 years of experience earns an average total compensation of R510,391 based on 349 salaries. In their late career (20 years and higher), employees earn an average total compensation of R538,730". 
*Payscale- Based on 960 salary profiles (last updated 2 November 2022)
Social media manager
Starting out as a junior social media manager, you will need to set up a content calendar plan, design social media posts and schedule these posts. The average social media manager's salary in South Africa is R 164 092 gross per year (R 13 670 gross per month). The highest salaries can exceed R 602 800. As a social media manager, you could work remotely or in office. This career offers the most flexibility globally.
Account Management (Client Service)
An account manager is responsible for maintaining excellent client relationships to support business goals. Responsibilities will include contacting existing clients to engage on new ideas, products or services, and possibly finding new leads to onboard clients. An early career Account Manager with 1-4 years of experience earns an average total compensation of R245,145 based on 401 salaries. A mid-career Account Manager with 5-9 years of experience earns an average of R304,755. 
Here is a list of other marketing-related jobs that you could enter:
Digital community manager
Web content development
SEO Specialist 
Public Relations Manager
Content Manager
Marketing Strategist
Brand Management
Digital Marketing Coordinator
Project Management
Direct Marketing
Business Development
By better understanding your salary expectations within the marketing field in South Africa, you can gain insights into your earning potential. You can determine your earning potential according to your specific marketing area of specialization and location here.
Where to Study?
You have quite a few options for studying marketing in South Africa. Most universities will offer a marketing course and a post-graduate diploma in marketing within the commerce faculty.   For example, you could study for a Bachelor of Business Science in Marketing or a  BCom degree through UCT. Vega offers the opportunity to study digital marketing as a degree or as an add-on short course. They also offer an online short course in social media management. If you're interested in marketing, business, project management, sales management or supply chain management. IMM and AAA offer marketing qualifications from diplomas up to masters level.
Preparing for your interview
As a graduate, before applying for a job it is vital to get your basics right: once you've completed your degree, is focusing on your CV and cover letter. This will set the tone for your professionalism before you reach the interview phase. Here are 5 tips to get your cover letter read by recruiters and set you on the right path to earning the potential that you deserve.
RecruitAGraduate for graduates
At RecruitAGraduate we've got your back. We are one of the largest online graduate recruitment agencies in South Africa. Companies use us for hiring marketing graduates and interns like you for permanent or contract-based positions and internships. To be informed about the latest marketing jobs on RecruitAGraduate register a job-seeker profile with us and you will receive the latest job alerts. And remember to follow us on LinkedIn too.