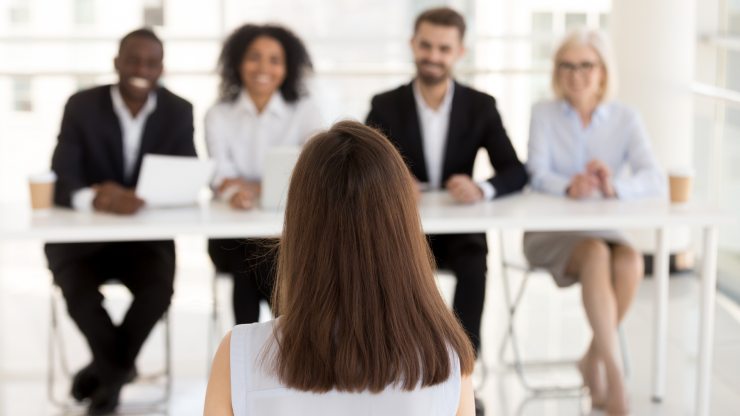 Making a great first impression at job interviews is the best way to land your CV on the top 5 list. Employers will always remember the candidates that stood out the most in an interview. 
Believe it or not, there are ways you can make sure the impression you leave is a good one. At RecruitAGraduate, we are passionate about helping our grads be the very best they can be so that they can achieve their career goals. Being prepared for job interviews is a step in the right direction. 
Whether your interview is online or in person these tips will apply across the board. Take a look at our top tips for making a great first impression in your job interviews.
Communicate professionally
When you speak to your interviewer, speak with clarity and explain what you mean if necessary. There's no need to over-explain yourself, interviewers often have a couple of applicants to meet on the same day. Avoid using slang words, and make sure you sound professional in your tone. Speaking with respect and allowing others to speak will definitely help. 
Listen carefully and with understanding
Listening is important in an interview. Potential employers want to get to know you and understand why you may be a good fit for their company and the role at hand. Make sure you listen carefully and understand the questions before answering. Don't be afraid to ask for more clarification if you're unsure. When it comes to responding, breathe and allow others to finish their sentences before you respond. 
Dress appropriately
When you dress well, you automatically feel good and more confident in your skin. This confidence is what you need going into an interview both online and offline. When you're sitting in an interview you don't want to be worrying about something falling out of place so make sure you dress appropriately and comfortably while still looking the part. 
Be prepared and punctual for your job interviews
Applying for job interviews requires a little bit of grit and a whole lot of preparation. You can prepare for job interviews by doing your research on the company and fully understanding the job spec that's laid out for you. Be ready to answer the question 'why are you a good fit for this role?' or 'what could you bring to the company that we won't already have?" Being on-time for your interview is a no brainer, rather be 30 minutes early than 5 minutes late. 
RecruitAGraduate is the place to be for job applications
If you haven't yet, take some time to register your CV on our website. There are an array of graduate jobs available for you to apply today. Visit www.recruitagraduate.co.za for more information. You can also follow us on LinkedIn for the latest job alerts.