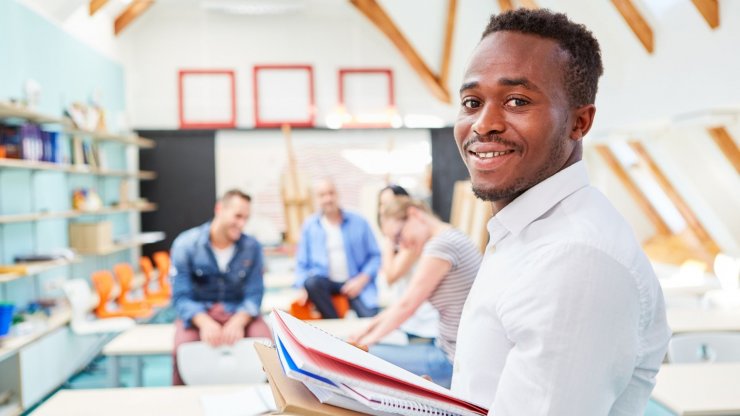 A challenge that many employers face when hiring younger, graduate staff is that there can be a lack of professionalism, communication and soft skills training in younger, more "green" employees. Often it's simply due to being new to the workplace or inexperienced.
One of the best ways to provide a graduate employee with the necessary foundation for long-term career success is through a work readiness programme. A work readiness programme teaches employees how to conduct themselves in a professional environment through basic behaviour and soft skills training. In fact, the Western Cape Government encourages in-house work readiness training. 
A work readiness programme is a training framework that can be used to assist you to prepare and retain your younger graduates  for impactful work. 
What to include in a good work readiness programme:
Some of the skills you can teach a new employee with little to no working experience include:
Communication and interpersonal skills with colleagues, clients and supervisors

How to address a manager and senior executive

Communication skills in a group vs one on one

Conflict resolution skills

Business etiquette and professionalism

Presentation skills

How to dress appropriately for work

IT knowledge and computer skills

Self-management skills

Values and ethics
You can find a basic framework via this link from the Western Cape Government. 
How do you provide work readiness training for graduates? 
If graduate employees are already on your radar then the below tips will be helpful as you look for ways to upskill them and prepare them for the workplace. 
Graduate and induction programmes
Include a work readiness section into your graduate and induction training programme.  There is more to an in-house graduate or induction programme than simply showing a new employee around the office and teaching them about the company and their role. 
Every company has a different set of standards for the way they manage conflict, expect employees to behave and communicate. One of the benefits to including work readiness skills training into an internal graduate or induction programme is that you get to instil your company values and culture into the training. 
Using your graduate or induction programme to train new staff in work readiness may help new employees settle quicker and it will fast track the way they function within the company. It is often easier to learn these work readiness skills from a work programme within the workplace, rather than via an external programme teaching the theory. 
Outsource the work readiness training
Companies like Microsoft offer free skills training. This is an innovative spin on work readiness training that Microsoft developed out of the increase in job seekers looking for work during the pandemic. The learning channels they created were specifically designed to help people gain the digital skills they needed to land jobs during the pandemic. However, the digital learning programmes are not limited to digital skills. They included a broader set of skills that would be needed for an employee to be successful in a job, such as soft skills. 
How to look for work readiness skills on a CV
When a graduate has taken the initiative to do volunteer work, take short courses, complete internships or workshops, it is safe to say that they will have picked up some of the work readiness skills needed in the working world. 
Look out for experience like the following on a candidate's CV.
Volunteering: skills that come from a graduate who has done community service or volunteer work are empathy, leadership, teamwork, interpersonal skills, time management, ethics, problem solving, adaptability and social conscience.

Short courses: when a graduate has completed short courses online or offline, it shows that they are eager to learn and remain up to date with their field of choice. Skills that link to 'work readiness' would be the ability to follow instructions,  meet an end goal, time management, critical and analytical thinking, IT skills, problem solving, taking initiative and an ability to communicate effectively. 

Awards and involvements at school: Awards from school, leadership roles like being a school prefect, involvement in a school club or sport, library or media team shows that a candidate has a level of commitment, and an ability to lead and contribute. Aside from these skills, collaborating with others, communication and actively adding value are skills that a work readiness programme includes. This involvement by a candidate would reduce the required work readiness growth curve because of the skills that they learn through these activities.
Ethics, professionalism, communication, soft skills, team work, time management, conflict resolution and more are all part of getting the job done well, and are mostly learned on the job. A work readiness programme helps a young graduate be more confident and able to more actively participate in a well functioning organisation. You can positively impact the life of the future leaders of an organisation by intentionally providing work readiness skills. It's worth every cent. 
At RecruitAGraduate we help you hire the graduates, and we partner with Work Readiness and Graduate Programme experts. If you'd like assistance for your new graduates, Contact us.