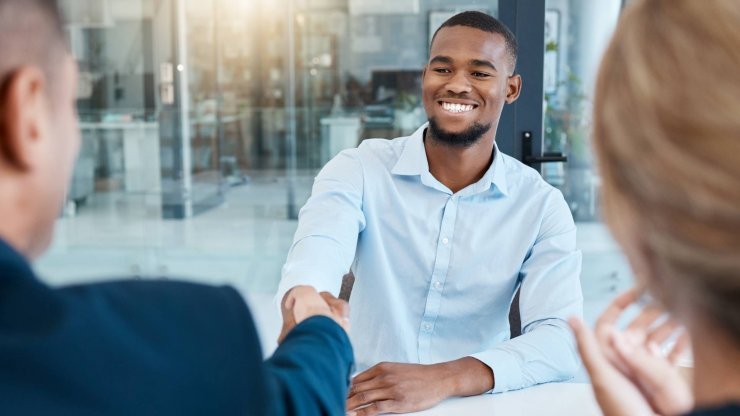 Right now, you might be thinking about which career path is right for you. This might even be quite a stressful question to ask yourself because maybe, at this stage in your life, it might still be unclear. You might be 100% clear and focused on where you want to be one day which is great. We are all different and that's ok.  RecruitAGraduate totally understands what you're going through.
Get to know yourself
A good starting point would be to do a career test.  By doing this test it will help you to better understand yourself and your needs within a working environment. The last thing you want to do is be stuck in a position where you are unhappy and frustrated. Maybe you'd prefer to be in an office environment. Maybe you'd prefer to work outdoors in different locations each day. It's important to truly understand who you are as a person, as a starting point, in order to make a career path choice.
Once you start working a good test to take is the Clifton Strengths High5 test to determine your strengths within a work environment. The goal of this test is to better understand your strengths and apply these to your career growth by determining an in-depth report on your abilities.  You might find that your strengths are analytically focused or more creatively focused. The outcome would also reflect how you best work with your colleagues. Some people prefer to work in a group environment whilst others prefer a more isolated environment. Having a better understanding of your strengths within the work environment can help improve your career path experience.
Matching your studies with your career
Try to align your tertiary education with the general career direction you'd like to take. Some careers require specific qualifications such as accountants, lawyers and doctors. These qualifications can also lead to diversified career choices. South Africa has a shortage of certain critical skills which you can find here.  Try and choose a career path where skills are scarce in the economy or will always be required, such as nurses, doctors, pharmacists, bookkeepers, accountants, computer coders and statisticians. When applying for a potential job it is important to align your qualifications with your job applications to avoid unnecessary disappointment.
Your career path will often take a few twists and turns but remember that your happiness is important and finding the right career path for you requires patience and tenacity. Never give up. Your recruitment manager at RecruitAGraduate will support and guide you along your job application journey. 
Your career path is waiting for you.