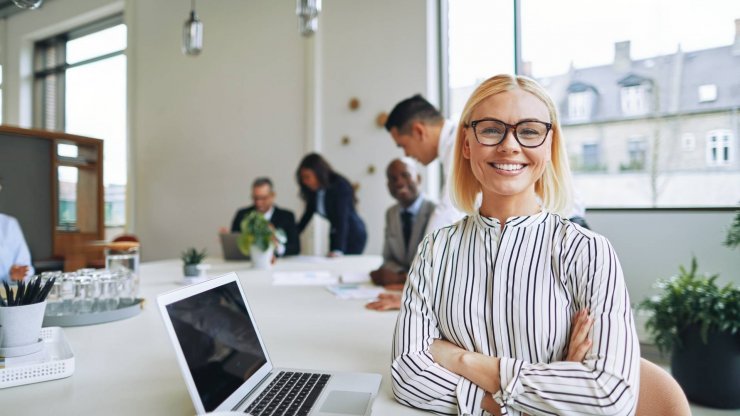 To remain relevant to your market, your hiring strategy must adapt to include graduate skills.
Companies play a role as market-finders and culture creators, but today's markets are morphing and changing faster than many businesses could have ever predicted. The imperative is for new, agile approaches to reach differentiated consumers with virtually the entire world at their fingertips. Thus, a new perspective on hiring is required.
Let the graduates in
It's 2023. Jobs are changing, and so are the skills needed to do those jobs. Nobody really needs telephone switchboard assistants anymore, but rather computer science graduates who can write code to connect customers with the correct department. 
Recent graduates are famously comfortable with change and adapt quickly to new environments. They are up to date with the latest technology, are keen learners, and through innovation deliver access to extremely promising markets which do not yet exist or are in their early days.
Graduates bring new ideas and fresh perspectives, which translate to valuable market knowledge. Not to mention diversity and improved profitability. Read more about how a diverse workplace is more profitable.
Remove unnecessary barriers to entry
President Cyril Ramaphosa said it best during a recent SONA address, "Remove the work experience requirement and benefit from the next generation's fresh and innovative perspectives."
Yet, the skills gap poses a pressing challenge in South Africa, and employers are among those on the frontlines of this battle. According to the Career Junction Employment Insight Report for 2022, South Africa is experiencing a critical skills shortage across almost all sectors, with a specific need for skills in the IT and finance sectors.
A brief outline of South Africa's skills gap
A regional outlook reveals that businesses in provinces with high economic activity (like Gauteng, the Western Cape and KwaZulu-Natal) are experiencing recruitment difficulties for certain skills.
Western Cape (which is experiencing the most overall critical recruitment difficulties) has a deficit in the following: IT, Finance, Design, Media & Arts, Marketing, Medical & Health, and Business & Management.
Gauteng and KwaZulu-Natal are experiencing IT skills shortages in particular.
In this context, it is important to understand employer perspectives on hiring, and training. RecruitAGraduate assists businesses to identify and find the most relevant graduate talent to fit into and support a range of future-focused business strategies.
Below is a non-exhaustive list of graduate skills your company needs to capitalise on the speed of the changing business landscape, and to which RecruitAGraduate provides hiring solutions:
Marketing, Sales, and Social Media

Accounting and Finance

HR

PA and Administration

Software Development and IT

Engineering 

Law

Data Scientists
---
RecruitAGraduate is a reliable partner for graduate hires. The specialist graduate agency facilitates collaboration with stakeholders to promote new opportunities and leverages its expertise for the mentoring and capacity building of youths.