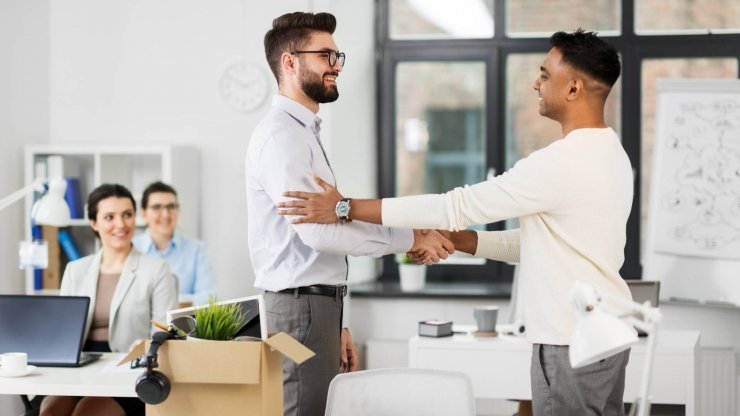 Hiring graduates needn't be intimidating, time consuming or costly. As a company RecruitAGraduate places thousands of grads into work and these are our 7 tips on how to hire top marketing graduates.
Newly graduated marketing talent have their fingers on the pulse on the latest trends and tools. They come with fresh perspectives, a lot of passion and the latest skills, all aspects that can greatly benefit your business.
As the skills shortage in South Africa increases, employers like you must proactively attract top talent to support business growth.
Many marketing graduates are looking for opportunities to learn and grow within a company, so providing training and development programmes can be a great way to entice them. Additionally, offering internships or entry-level positions with potential for advancement will show that your company is committed to investing in its employees.
7 tips on how to hire the best marketing graduates in South Africa
1. Define your needs
Before beginning your search for top marketing graduates, take time to define exactly what your company needs.
What skills and experience are you looking for?
What personality do you think would be a good fit for your team?
What type of background, diversity and experience do your current team members have?
These are all important questions to ask yourself before you start searching for new talent. Make sure you define each role in the department or company and what type of skills you think would be ideal for the graduate marketing job.
2. Search for relevant higher education qualifications
Make sure that the degree or qualification you are hiring for is relevant to the job on offer. Don't overlook short courses that are now widely available on the internet. Marketing courses for graduates are prolific and up-to-date with the latest technologies and insights. A graduate that undertakes online self-study courses shows initiative, dedication, the ability to upskill themselves and self-discipline. Traits not to be overlooked!
3. Trust the right recruitment partner to source candidates
Let's face it, graduate recruiting can be time consuming, costly and risky. At RecruitAGraduate we are specialists in finding graduate candidates nationwide from multiple top universities and colleges across South Africa. Let us take the hassle-factor out of your recruiting.
4. Advertise your position correctly
Ensure that your job specification includes all the critical details of the job, such as skills requirements, what you expect from the successful candidate and what sort of remuneration and benefits they can expect.
5. Analyse your existing organisation and culture
You don't want to hire the best marketing graduates only to discover that your business isn't quite the right place for them – so take some time to analyse your existing team, diversity, culture and inclusivity. Identify where improvement areas and gaps exist for you to be able to retain graduate talent. This introspection will help you better identify the type of candidates you should be hiring.
6. Show off your cool factor
Describe why your company is worth pursuing for a career in marketing. This will include growth opportunities, training available, company culture, diversity, inclusivity, creativity, innovation, flexible work arrangements and any other cool factor your company may possess.
7. Treat graduate employees well
Consider how you treat existing interns and graduate hires. Word of mouth spreads quickly with the help of social media. Graduates value companies that pay them well, help them grow, invest in their future and have a good work culture.
Growing and training talent can be one the most rewarding things your company does. It's positive for the individual, social structures, the economy, your business and so much more. Hiring a marketing graduate does not need to be difficult. Ask a specialist graduate agency like ours to help you find the best talent for your needs.
Need to hire? Load a job. Or contact us for more information.
---
Here is an example of a graduate marketing job specification
Job Title: Graduate Digital Marketing Specialist
Company Overview:
Job Summary:
We are seeking a highly motivated graduate with a passion for digital marketing to join our team as a Digital Marketing Specialist. The successful candidate will work closely with our marketing team to develop and execute digital marketing campaigns across various platforms.
Responsibilities:
Create, manage, and optimise digital marketing campaigns on various platforms, including social media, email, search engines, and display advertising.
Conduct market research to identify trends and opportunities to improve our digital marketing efforts.
Collaborate with the content team to develop engaging and effective content for our digital marketing campaigns.
Monitor and report on the performance of digital marketing campaigns and provide insights and recommendations for improvement.
Stay up-to-date with the latest digital marketing trends and best practices.
Support other marketing initiatives and projects as needed.
Requirements:
Bachelor's degree in Marketing, Business Administration, or a related field.
Strong interest in digital marketing and a desire to learn and grow in this field.
Excellent verbal and written communication skills.
Strong analytical and problem-solving skills.
Ability to work independently and in a team environment.
Proficiency in Microsoft Office and Google Analytics.
Familiarity with digital marketing tools such as Facebook Ads Manager, Google AdWords, and Hootsuite is a plus.
---
We offer a competitive salary and benefits package, as well as opportunities for career growth and development. We believe in promoting diversity and inclusion. If you are a driven and enthusiastic graduate looking to kickstart your career in digital marketing, we encourage you to apply.
Load this job now and we at RecruitAGraduate will find you the best talent.